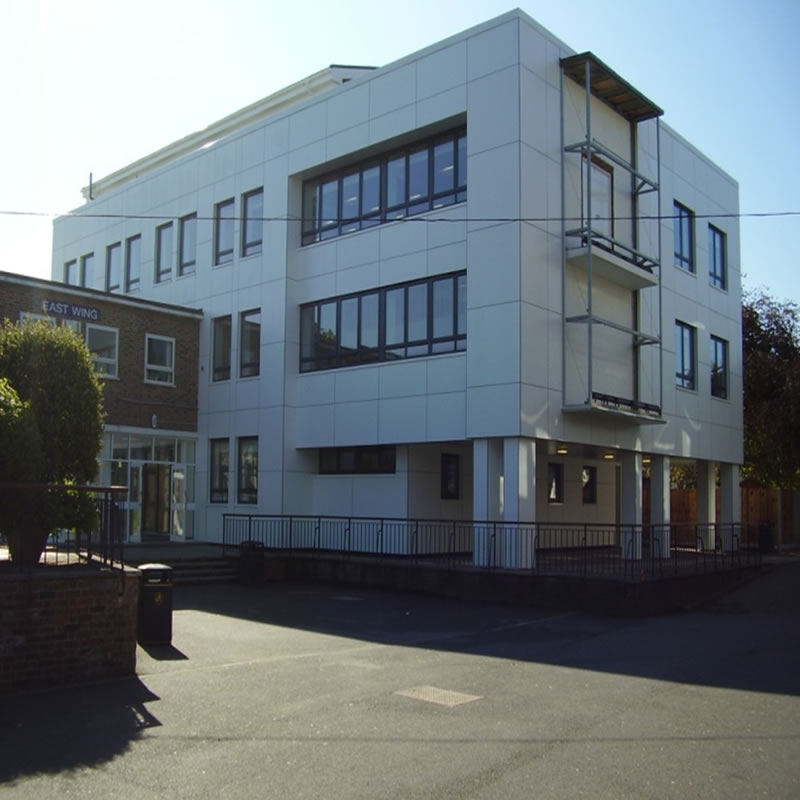 Client: London Borough of Hammersmith and Fulham
Location: The Curve, London W12 0QR
Consultants: 
Architect, Structural Engineer, Building Services & CDM: William Martin & Partners LLP
QS: Haleys
Project Description:
The project comprised the remodelling and conversion of the existing 4 storey Redway block to create a new ICT teaching facility consisting of classrooms, offices and toilet facilities. The refurbishment works included, asbsestos removal, strip out & demolitions. The external works included a new entrance tunnel comprised of aluminium composite rainscreen cladding & glass blocks.