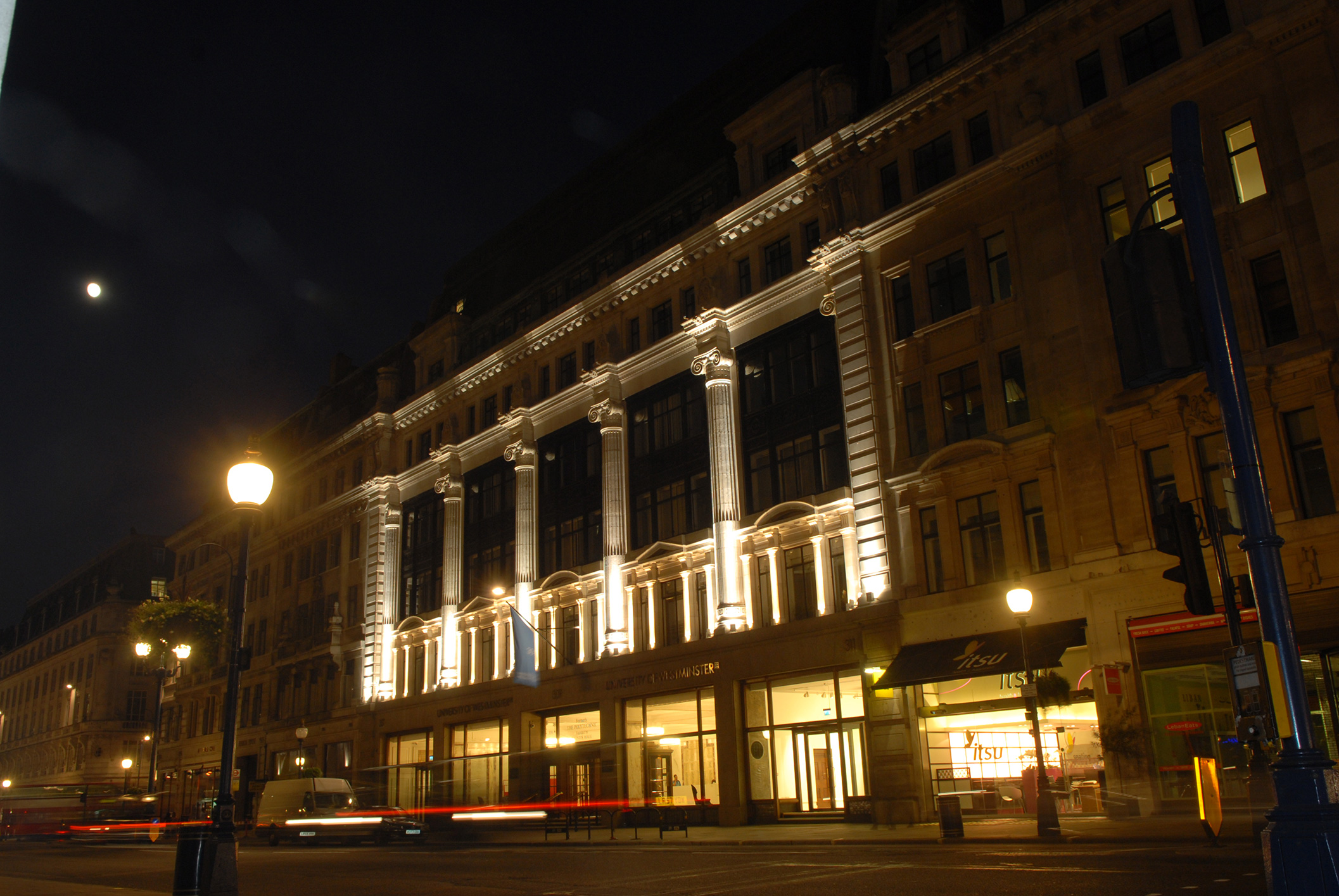 Client: University of Westminster
Location: 309 Regent Street, London W1B 2UW
Consultants:
Architect, PQ, Contract Administrator & CDM Co-Ordinator: HMC Surveyors Ltd
Building Services: Kettridge Consultants Ltd
Value: £500,000
Project Description:
The installation of a packaged substation within the upper level of a 2 level basement in a Grade II listed building.  The vaulted area underneath the pavement incorporates an electrical switchroom and an open access group room extends under the adopted pavement of Regent Street, all requiring internal alterations to receive the sub station. A permanent purpose manufactured pavement cover completed the enclosed finished area.